Arabian Prosthetics Center Oman rehabilitates 50 wounded Yemenis
Salalah, Oman's Arabian Prosthetics Center (APC) has continued its humanitarian mission by concluding the rehabilitation of 50 war-injured Yemenis from several Yemeni governorates on Thursday.
Director of APC Wahab Al-Amer said that the injured, who included women and children, received medical care and installed prosthetic limbs at APC. He said that a specialized technical team trained the injured to use their new prosthetic limbs, according to international standards.
"This is the 11th batch of beneficiaries who completed their treatment journey successfully, as APC had completed the rehabilitation of 700 wounded and injured," Al-Amer said.
Saleh Al-Wahbi, a 12-year-old child who lost his left leg due to a landmine explosion three years ago in Al-Bayda Governorate, said: "I have restored movement ability, and I can now walk better, after installing my prosthetic limb at the APC."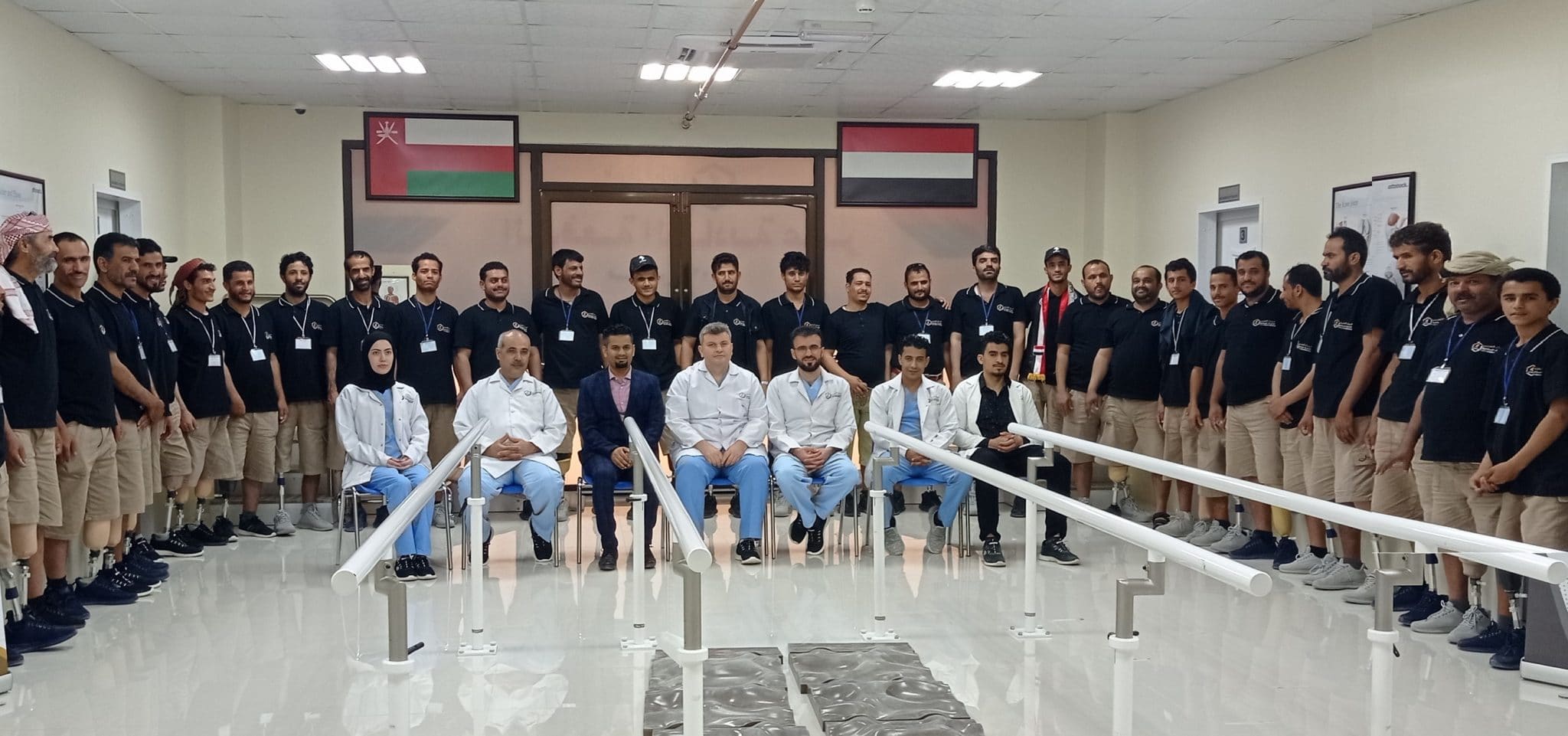 Young woman Basheer Al-Kharraz also lost one of her legs to a shell in Marib years ago as a result of the war. "I am now beginning to lead a normal life after receiving medical care at APC," she said.
Omani Minister of Trade and Industry, Qais bin Muhammad Al-Yousef, visited APC a few days ago and praised its humanitarian efforts to help those affected by the war.
In turn, APC's management thanked the Sultanate of Oman for its humanitarian efforts and its fraternal attitudes toward the wounded.
APC is a humanitarian charitable project that provides motor rehabilitation services for amputees in exclusive cooperation with the international company Ottobock. The project was launched by Sheikh Hamoud Saeed Al-Mikhlafi with the aim of serving wounded Yemenis with the support and facilities of the Sultanate of Oman.
source: APC Facebook Page